A Natural Ally to Solving the Man-made problem of Plastic Pollution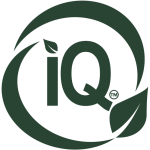 We've invented a new kind of Thermoplastic Starch (TPS); a new biopolymer powered by plants called NuPlastiQ®, and masterbatches called BioBlends®. NuPlastiQ is a 100% natural additive for use in a myriad of applications that contribute to the goal of 'a world free of pollution caused by plastics'.
How We Do It
Using a proprietary process we call iQTM Technology, NuPlastiQ is designed to be blended with conventional plastics as well as newer bioplastics to form versatile masterbatches called BioBlends.
How BioLogiQ turns plants into Plastics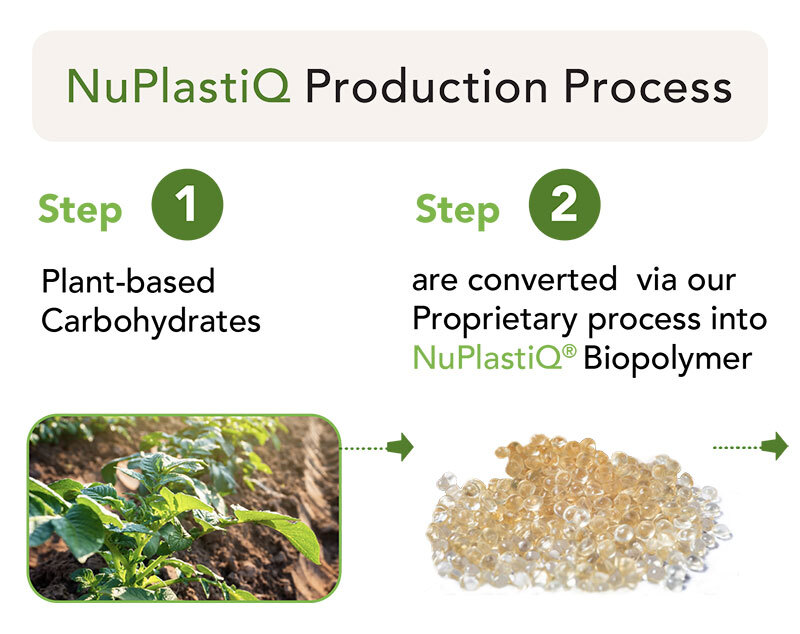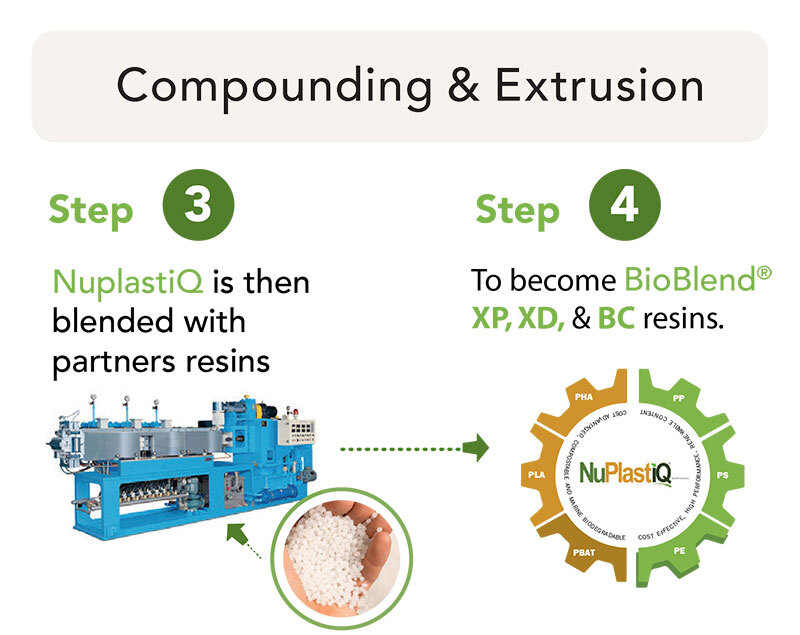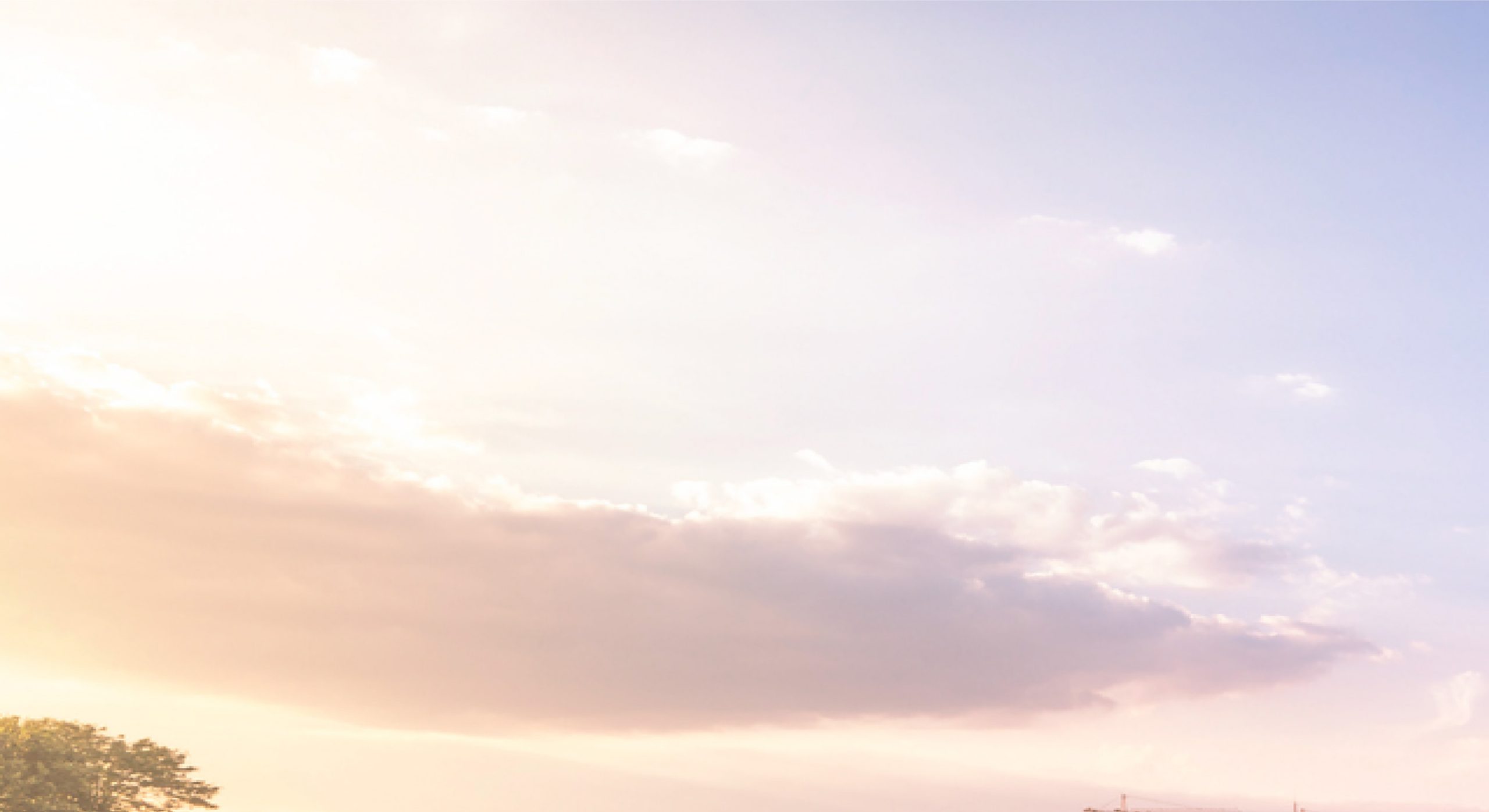 What are BioBlends® and why are they important?
NuPlastiQ® is a team player able to easily blend with other polymers.
Compostable
BC Grades
Improved compostability of other biopolymers
Certified Compostable
PHA, PLA, PBAT, PBS, etc.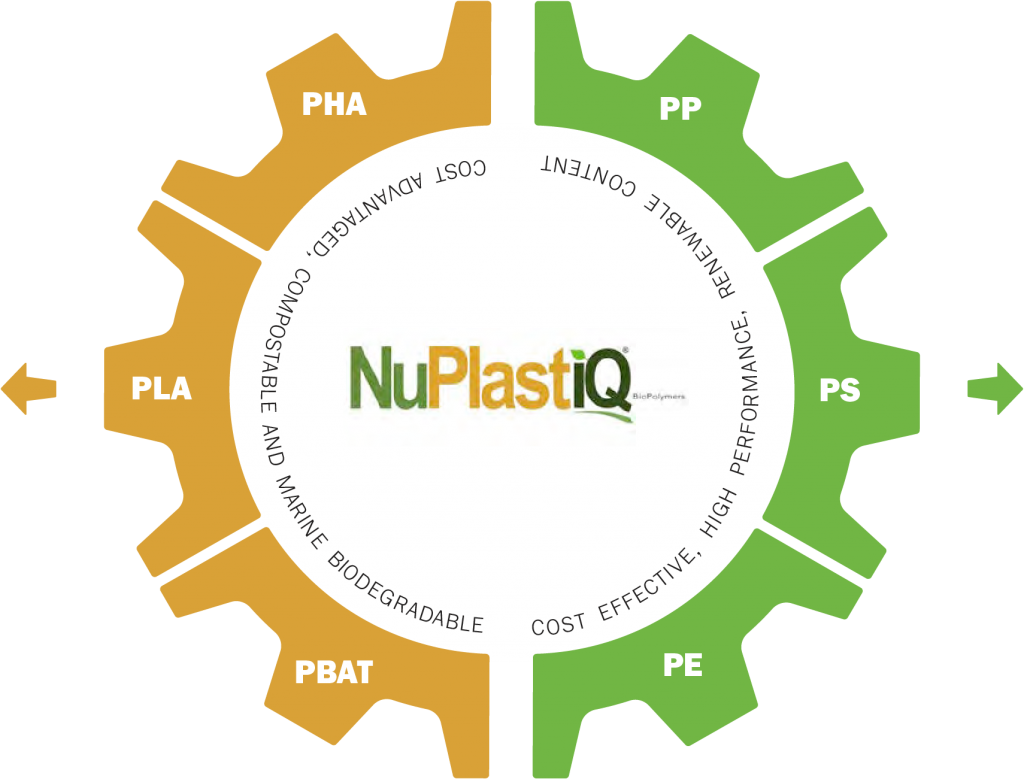 Legacy Plastics XP, XD, & XN Grades
Reduced Environmental Persistence*
Durable
PP, PS, & PE, and ABS and Nylon
Works with PCR and PIR
The result is a robust family of BioBlend® resins (NuPlastiQ combined with partner plastics) with enhanced environmental performance and are compatible with existing converting processes, e.g. injection molding, blow-molding, film extrusion, spun-bond, melt-blown, yarn, etc.
Click here for access to product portfolio, TDSs, SDSs, and process guides
Why Should Compounders and Converters Care?
Our BioBlends® can increase the sustainability of the partner resins they are blended with without major changes to performance, and in some cases can actually improve the partner resin properties.
An Example of How it Affects Films
An example of this result occurs with blends of LDPE and NuPlastiQ® in blown film applications. The LDPE/NuPlastiQ BioBlend improved dart, punture, and tear strength by 2X when compared to a conventional LDPE-only film. LDPE/NuPlastiQ BioBlend films have significant bubble stability and have been shown to produce blown films as thin as 2.5 micron. In one application this allowed for a 30% downgauging which resulted in a 50% reduction of fossil fuel being used.
The improvement comes from the sub-micron ordered dispersion of starch molecules in the LDPE matrix with the formation of unique interactions of starch and LDPE. The high level of dispersion enabled by NuPlastiQ technology also brings an additional benefit: a reduction in the environmental persistence* of conventional plastics via a mechanism that is not fragmentation. BioLogiQ has conducted over 100 studies and is continuing to collect evidence to show that blending NuPlastiQ with traditional petroleum-based plastics results in a product that is less persistent. This reduces the accumulation of plastic in the unfortunate event that the material is leaked to the environment.
NuPlastiQ and BioBlends are a promising development that can help mitigate the current crisis of at least 11 million tons (by PEW) of persistent plastic being leaked into the ocean on an annual basis.